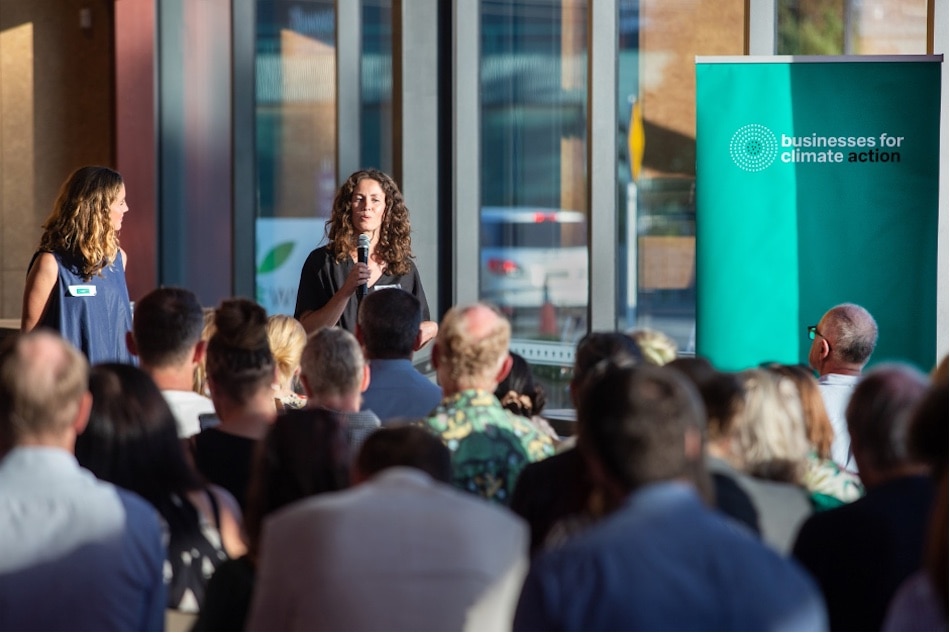 Businesses for Climate
Action
Galvanising and equipping businesses to tackle the challenges and opportunities of climate change.
Climate change can be a big, confusing and complex topic. For businesses, it comes on top of the already urgent, complicated issues of working within our modern economy. It can be hard to know what action to take or where to start.

Businesses for Climate Action
can help
Our first priority is to help businesses understand, reduce and benefit from addressing their carbon emissions. Our key initiative, Mission Zero, connects businesses with the knowledge, tools, skills, networks and collaborations they need as they take steps towards emission reductions and a climate positive future.

We aren't interested in telling people what they should do.
We are here to enable what they can do now.

66%
Of people globally* believe it is important for brands to be "committed to making our society better"
* Across 20 markets
Kantar Global Monitor 2021
Businesses in Te Tauihu are changing. The future of our environment is being built into the economy of our region. This is a moment of endless opportunity. By taking steps together our journey can be so much easier, and a better future can be within reach.